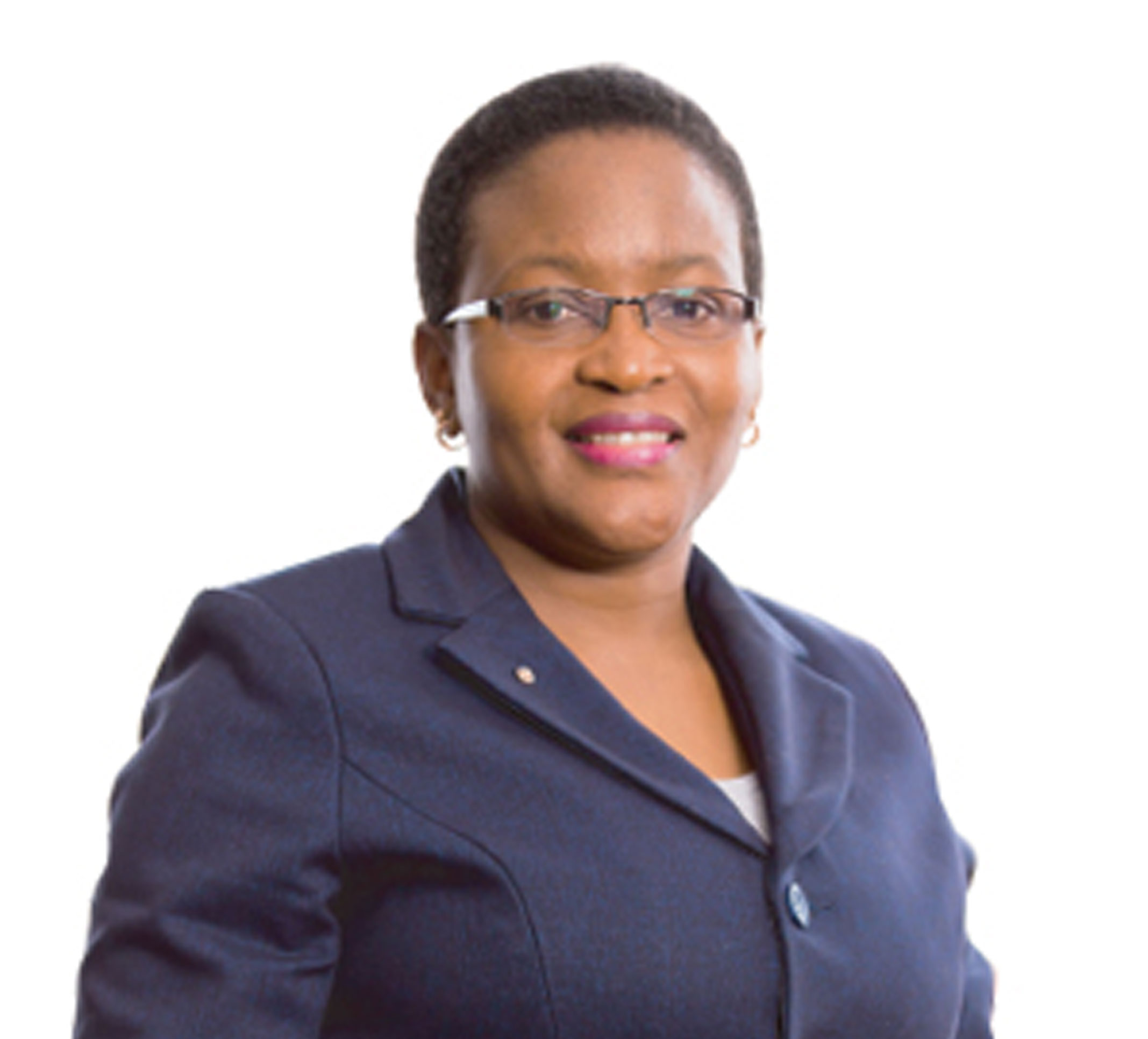 Proscovia Nabbanja (Ms) is the first substantive Chairperson of UPIK Governing Council. She is seasoned geologist and corporate executive, who serves as the Chief Executive Officer of the Uganda National Oil Company, since 1 October 2019.From 15 August 2019 until 1 October 2019, she served as the Acting CEO at the company.
Previously, between November 2016 and August 2019, she served as the Chief Operating Officer (Upstream) of the Uganda National Oil Company. Prior to that, she served as a Senior Geologist at the Petroleum Exploration and Production Department (PEPD), in the Uganda Ministry of Energy and Mineral Development, the first woman to hold that position.
Proscovia bring with her a rich experience to offer strategic direction for the Institute.
PERSON IN OFFICE
TITLE
CONSTITUENCY REPRESENTED
1
Proscovia Nabbanja (Ms.)
Chief Executive Officer, Uganda National Oil Company (UNOC).

Two (2) persons having

made personal

contributions

to the development of the Industry

2
Dozith Abeinomugisha (Mr.)
Director, Petroleum Refilling, Conversion, Transportation and Storage, Petroleum Authority of Uganda (PAU)
3

Eric Olanya (Mr.)

Country Director, Department of International Trade, British High Commission, Kampala

Representative

of the relevant Professional Body (Society of
Petroleum
Engineers).

4
John Pakony Ochira (Mr.)
Assistant
Commissioner,
University
Education and
Training at the
Ministry of
Education and
Sports (MoES).
Representative of the Ministry responsible for Higher Education
5
Honey Malinga (Mr.)
Ag. Director,
Directorate of
Petroleum at the
Ministry of Energy
and Mineral
Development
(MEMD).
Representative of the Ministry responsible for the field of study undertaken by the Tertiary Institution
6
Irene Atimango (Ms.)
Cameron Field
Specialist at
Schlumberger SMC
Uganda Limited
Representative of the Institute Alumni
7
Bernard Ongodia (Mr.)
Principal UPIK
Management
8
Vacant
Deputy Principal – UPIK
Management
9
Julius Rennar Bataamye (Mr.)
Institute Secretary – UPIK
 None Academic Staff
10
Clare Katana (Ms.)
Lecturer/Ag. Head
of Department,
Downstream
Petroleum
Operations.
Academic Staff
11
Oscar K. Muhumuza (Mr.)
Lecturer/Public
Relations Officer
Academic Staff
12
Daniel Sseruwoza
Mukisa (Mr.)
Guild President, UPIK
Three (3) representatives of the Students' Association
13
Brian Tumusiime (Mr.)
Guild Speaker, UPIK
14
Brenda Kasembo (Ms.)
Women Affairs Minister.
15
Edith Aliguma Adyeri (Hon.)
L.C.V Chairperson,
Kiryandongo
District.
Representative of the Host District
16
Shifra Kajugiira
Nankunda (Ms.)

Training and Development

Assistant Manager, China National Offshore Oil Corporation (CNOOC)

Representative of Joint Venture Partners/Oil Companies
17
Simon Echegu (Mr.)
Lecturer,
Department of
Geology and
Petroleum Studies at Makerere
University.
Representative of
Public Universities.